Since December of 2014, I had a ridiculous problem where some of the movies I was trying to test ended up playing with these kinds of green screens: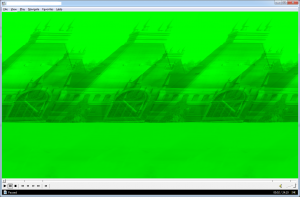 It's bright green and it really hurts the eyes.
After some trial and error, I found that rolling back the video driver fixed the error.  So I suppose that I should add that I have an NVidia video card and my media player is Windows Players Classic – Home Cinema (WPC-HC) 32 bit.
Well, that is one solution I suppose.  But I later tried to update the video card driver to a newer one from January 2015.  The same problem once again.
I tried looking for a solution once again.  This time using "Nvidia Driver Green".  Aside from mentions of a green initiative, I also lucked upon a certain link:
http://www.techpowerup.com/forums/threads/new-nvidia-drivers-344-48.206546/
I found a working solution in this link.  I needed these two posts:
for the green screen issue on newer MPC-HC, I think you should head to Options>Internal Filters>Video Decoder. From There, under "Output Formats" while playing a video, uncheck the "P010" thread, Apply & Exit. Try playing a video again to see whether the green thingy is still there. It's a rare bug, so it's no one's fault anyway. BTW, I usually perform a clean install every time new drivers with new improvements it brings.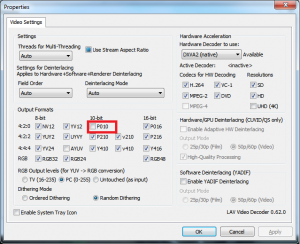 thanks for your helpfull comment. But that alone wasn't enough to fix my issue.

I've had to enable all 3 video filters, and it's working properly now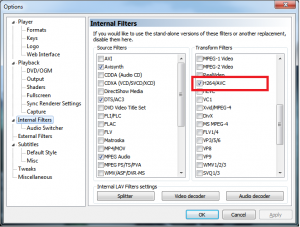 Granted, I didn't need to enable all 3 video filters (MPEG-2 Video, H264/AVC, VC1), H264/AVC was enough.  So the steps that I took were as follows:
Remove the check from the P010 option in the output formats
Add a check to the H264/AVC Transform Filter.
Video playing back correctly.
Profit
I suppose if you still get the green screen, you may need to add checks to some other transform filters until it finally works.